[rev_slider location]

Introduction

Flamingo Park is located on County Road 101A, which links Corbeanca with Peris. The area is clean and un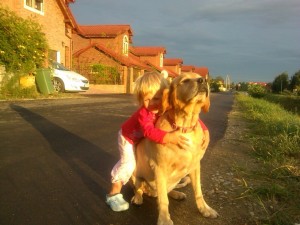 polluted, peaceful and beautiful. The development is separated from Bucharest's heavy traffic through 3 natural filters: the forests of Tamasi, Saftica and Oracu. Even the seasons are more beautiful: during the summer the temperatures are 3-4 degrees lower than in Bucharest.
The place is ideal for the entire family as each family member can take advantage of the natural surroundings, be it on foot or by bike. Other activities also include fishing, outdoor barbeques and sledging during the winter.
We welcome your visit in summer or winter!
The Flamingo Park Team
The numbers
The address of the Flamingo Park Office : Strada Primaverii 151E, Corbeanca, Ilfov, Romania.
The office is situated in Flamingo Gardens, our pilot project consisting of 36 villas. Flamingo Park is being constructed 1km away, towards Peris.
Driving distances from Flamingo Park:
30 minutes from Piata Victoriei (Victory Square);
12 minutes from Otopeni International Airport;
15 minute from Baneasa Mall;
7 minute from the National Road, DN1.