The Classic Look, but with British Touch
Testimonial from one of the Owners
5 January, 2017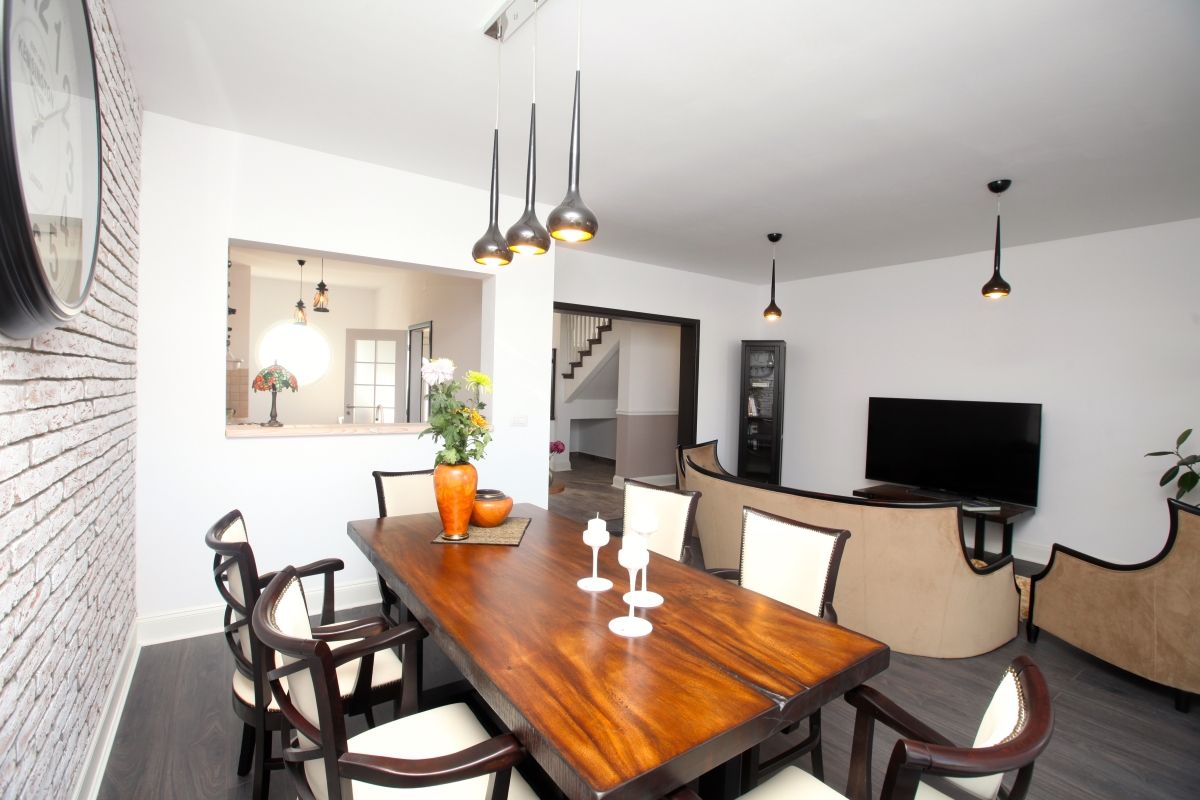 Even if it is part of a residential neighborhood with villas, this townhouse does not lack personality. It was possible to customize it after the wishes of the owners, who, incidentally, are also the designers of the interior and the garden.
The family is made up of four members (the parents and two girls, 15 and 11 years old), and are the kind of open-minded and non-conformist people with a very busy lifestyle, who are looking for a green oasis of tranquility and relaxation in their time together. Our hosts wanted to build a weekend house near Bucharest, yet far enough to disconnect from the hustle and bustle. In 2015, after searching on the Internet, they found the Flamingo Park residential complex in Corbeanca.
"The road that briefly cuts through the woods and passes near another forest (Oracu); the many possibilities for outdoor activities; the relatively short commute to Bucharest; and the limitless solutions for project customizations were the reasons that led us to choose this option." They bought the house when it was still a project, and a year and a half later it was ready. They opted for a villa with three levels (Ground Floor + First Floor + Attic), which is part of a Townhouse overlooking the central park.
The customization was done at project level and included, among other things: changing the window design, open plan living room and staircase, kitchen extension, terrace extension and raising the height of the house to make a livable attic. Nearly all the interior and exterior finishes were chosen by the owners. The house's position on the plot was preserved based on the urban plan developed by the American architects of the ensemble.
The full article can be found here (in Romanian only): Vila Fam. Popa